Now that both Showbiz Central and Makapiling Kang Muli are done with its run on TV, John Sweet Lapus is now waiting for his next show. While his fans await as well, it's trivial as to whether or not GMA 7 would give him one since the non-exclusive star has not yet received any update from the big bosses. What's next for John Sweet Lapus?
A former Kapamilya, John Sweet Lapus was able to prove his worth in showbiz years ago when he transferred to GMA 7. The Kapuso network made him one of the regular hosts in Showbiz Central which made big waves ratings-wise. One of the reasons why the show became an instant hit was his entry. With his segments like Don't Lie To Me, Kapuso viewers got hooked up to the former showbiz Sunday magazine-talk show.
While he was hosting for the show, he played numerous roles in primetime soap operas for the network which he delivered well. His latest, he played as George for Makapiling Kang Muli which made fans love him more. Tweets about how they admired his role portrayal flooded the Twitter world. It was indeed remarkable.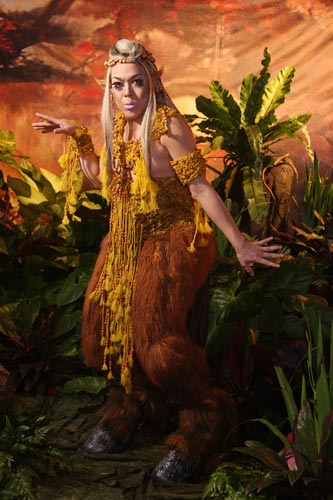 His stint at Luna Mystika.
But where is John Sweet Lapus now? Will he still have a show in GMA 7?
The Outsider thinks that he can be an effective short talk show host on his own, one that's not so serious, one that's light, one that's loud!
But will Kapuso network utilize such a talent? Or will he be like the others who were pirated by other major networks?
Just why does Sweet deserve a sweet spot on TV?
John Sweet Lapus is a talent, an intelligent talent at that. He's not like any other celebrities who are getting breaks now who don't deserve it. This, he deserves it.