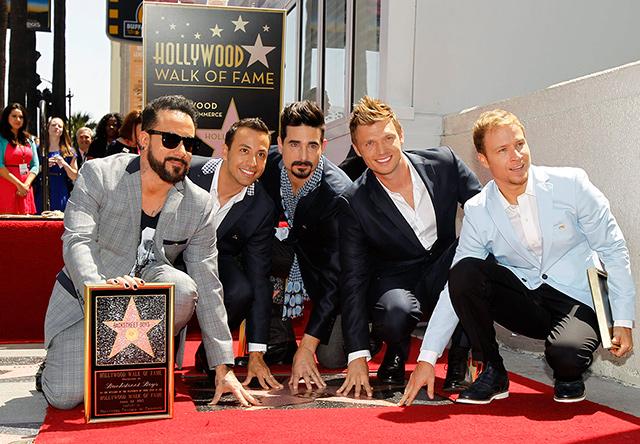 Did you grow up dancing to the tune of "Get down, get down, and move it all around?" If so, you'll probably like this update.
The most phenomenal boy band in the 90s, Backstreet Boys, has earned themselves a Walk of Fame star in Los Angeles, California. The star was unveiled last April 22, Monday with the gang complete.
A.J. McLean, Howie Dorough, Kevin Richardson, Nick Carter, and Brian Littrell were all present that day. They looked young still but not as young-looking as One Direction. Truly, they have made a mark in the history of music.
What's your favourite Backstreet Boys song?